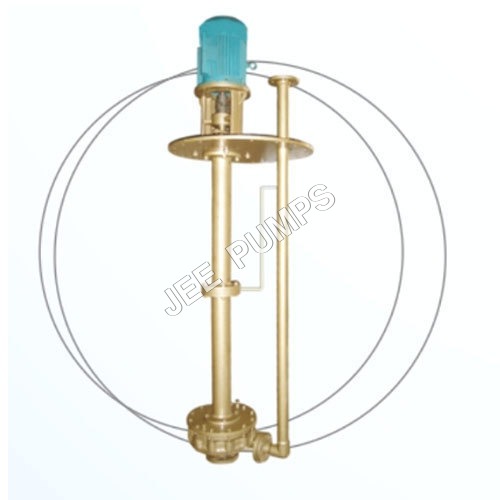 Industrial Vertical Slurry Pump
Product Description
Vertical Slurry Pump
A mixture of fluids and solids is known as a slurry. These particles of slurry mixture can be both non abrasive and abrasive. For its proper transportation, hydraulically, installation of slurry pump is must. This is why, we offer Vertical Slurry Pump to our clients. All the slurry is collected in the pump and through a vertical inlet, air blocking is prevented while ensuring highly smooth operation. In comparison to other pumps, the mentioned Vertical Slurry Pump consists no shaft seals or submerged bearings but has a long shaft attached impeller to the lower bearing. Moreover, it is highly competitive in price.
Features
Assures reliable service intervals and minimized downtime.
Possesses double suction design with higher capacity.
Short lead times and minimum operating costs.
Also has single stage and single suction for enhanced efficiency.
Specification
| | |
| --- | --- |
| Length | Up to 4 mtrs |
| Motor Horsepower | 20 - 140 HP |
| Head | 15 to 50 m |
| Motor Phase | Three Phase |
| Brand | Jee pumps |
| Number Of Stages | Single-stage Pump |
| Capacity | Up to 350 m3/hr |
| Model Number/Name | JVSP |
| Temperature | Up to 160 deg C |
| Speed | Up to 3500 RPM |
| Pressure | Up to 10 kg / cm2 |