Industrial Non Clog Pump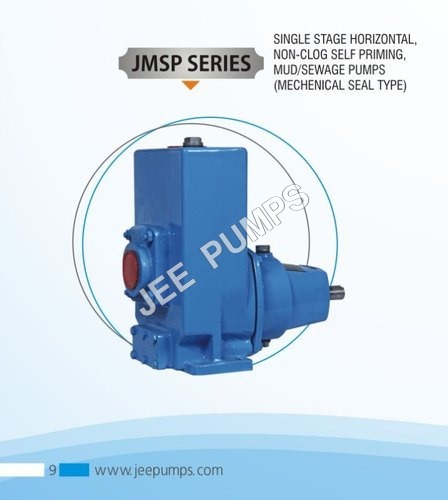 Industrial Non Clog Pump
Product Description
Non Clog Pump
As the name suggests, our offered Non Clog Pump is widely used for applications where non clogging operations are to be looked upon for such as in the applications where solid material are to be transported. For instance, sewage treatment, dredging, mining and oil or gas refineries. The mentioned pump has a limited capacity. Therefore, the fully free vortex design of this pump enhances the non clogging operation that is suitable for transporting fluids with big particles of sludge. This Non Clog Pump consists of a recessed impeller or has an open rotor for its efficient working.
Benefits
Has a centrifugal pump open rotor to ensure less downtime.
Ensures that fluids do not pass through the impeller.
Perfect to be used for any fluid transportation up to 75 mm of particles.
Can also be used for sludge, paper pulp and slurry applications.
Specification
| | |
| --- | --- |
| Capacity | Up to 250 m3/hr |
| Head | Up to 40 mtrs |
| Temperature | 110 deg C |
| Suction Head | Up to 7 mtrs |
| Speed | Up to 3500 RPM |
| Solid Size | Up to 25 mm |
| Size | 32 mm to 150 mm |
| Pressure | Up to 4 kg / cm2 |